When planning a long Tesla road trip, supercharging is always the best option.
This is because superchargers are fast and don't take much of your time when charging. 
Time is of the essence when going on a road trip. No one wants to spend much of their time at a charging station or queuing to charge.
Having said that, we have some great tips to help you reduce the charging time at the superchargers.
If it's your first road trip on a Tesla, be sure to check out these 7 Smart Long-distance Tesla Road trip Tips.
1. Check the number of charging stops
Before starting your trip, you can check the number of stops you will take using a Tesla trip planner app. I recommend using A Better Route Planner App instead of the Tesla trip planner. Tesla trip planner tends to give fewer supercharging stops than ABRP.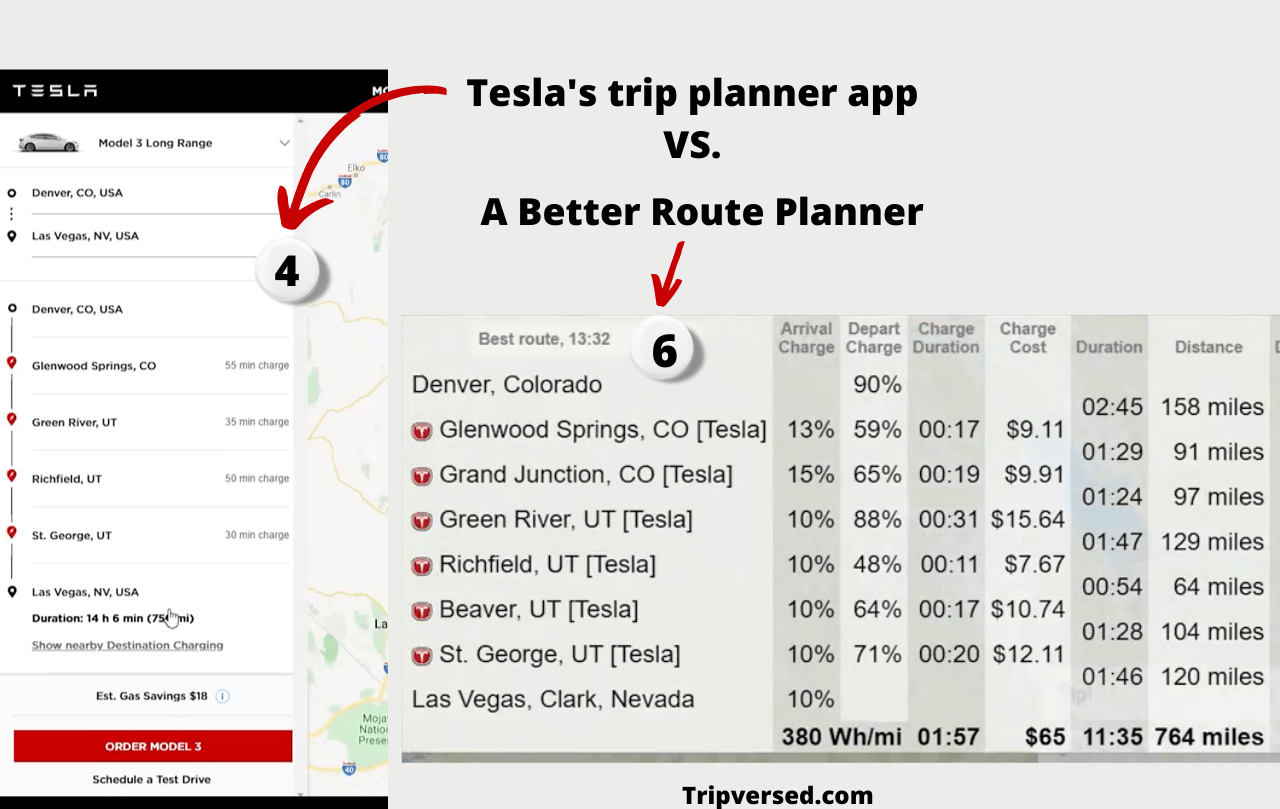 Additionally, A Better Route planner app will help you know:
The charging duration at each charging stop
The number of charging stops
The charging cost
And alternate routes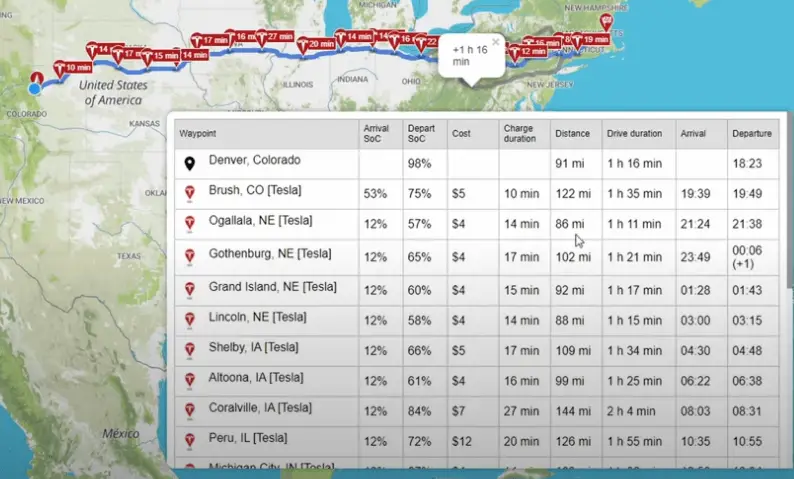 With the Tesla route planner, the road trip will take longer due to the long charging stops.
Between the two trip planner apps, A Better Route Planner aims at maximizing fast charging. Though you tend to make more stops, you don't charge as much. You're done within a short time. Your trip will hence take a shorter duration.
2. Charge from 10% to 80% 
To charge fast during your Tesla road trip, make sure your battery is on a low charger, say 10% when you arrive at the next supercharger. Why? This way, the battery will charge much faster than when it has more than a 10% charge.
N/B: Try not to drive with a 10% or below charge if you are driving in cold weather, heavy winds, or hilly terrain. Your Tesla will use or require more energy in such conditions or terrain.
The good thing is A Better Route Planner allows you to add the percentage you want to arrive with.
We have a detailed article on How‌ ‌to‌ ‌Use‌ ‌A ‌Better‌ ‌Route‌ ‌Planner‌ (With Illustrations).
3. Precondition your battery
When using other Tesla trip planner apps, you can either set your destination or the next supercharger as your final destination so that Tesla can start to precondition the battery before arriving at your next charging stop.
This helps the battery charge fast when you arrive at your next supercharger, especially during the cold weather or when driving in winter.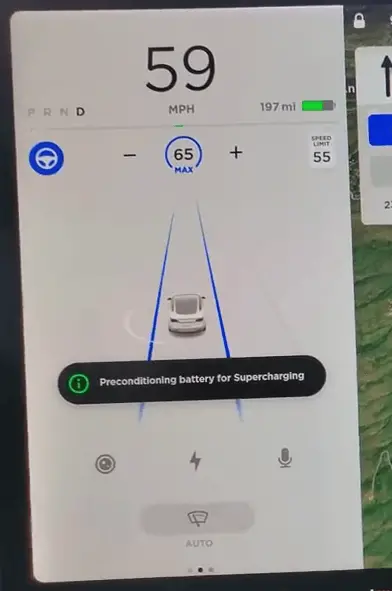 4. Supercharging options
When it comes to fast charging, V3 superchargers are the best. This is why:
They have a maximum charging rate of 250kW.
They are not shared superchargers. This means they don't split the 250kW between cars.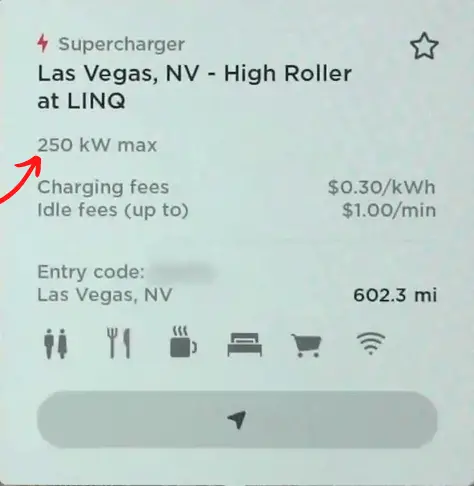 Before you use the V3 Supercharger, be sure your car is capable of receiving that 250kW power. Otherwise, it may max out!
See also: 25 Cool and Must-have Tesla Model 3 and Y Accessories.
So, to minimize the charge time during your Tesla road trip, check the type of supercharger available in the charging station. 
If they are all shared superchargers, don't go to the next charging spot already occupied by another Tesla. Instead, move to the next unoccupied charging spot or the furthest charging spot. 
So, if the occupied charger is 1A, don't go to 1B! This will help you cut your charging time by half.
Additionally, you can check the labels on each supercharger. Some of them are usually V3 superchargers.
But the easiest way to know the type of superchargers at your next charging stop is by just clicking on the supercharger location from your navigation. 
See the below screenshots;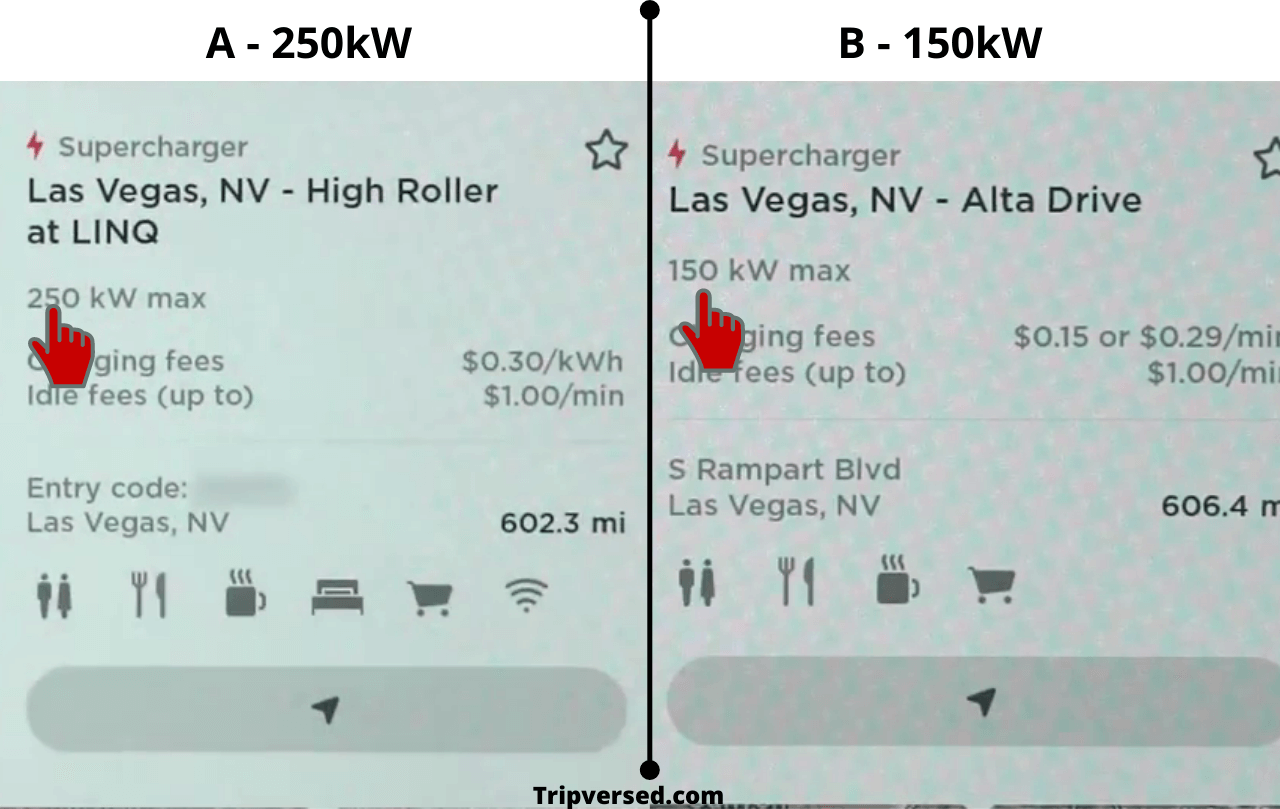 5. Check how busy the superchargers are
This is important because it will help avoid getting into lines at the supercharging stations or identify unoccupied paired superchargers.
When applying this tip, always compare superchargers that are at an equal distance or not far apart.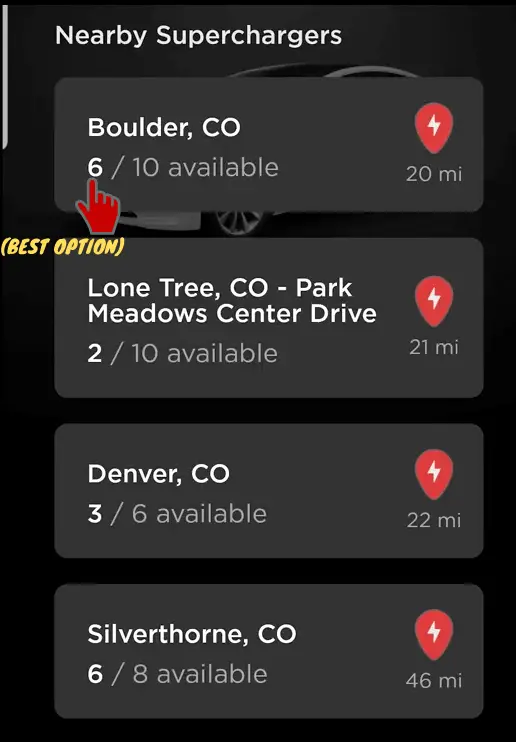 And that's how I manage to charge fast while on a Tesla Road Trip.
Some of the accessories you might need during your Tesla road trip