Last Updated on November 2, 2022 by Rose Morah
If you are looking for the best motorcycle stories, written from the perspective of a true adventure motorcyclist, look no further.
The following is a list of the best adventure motorcycle blogs dedicated to motorcycle road tour stories.
They aren't ranked in a particular order. But they are all tremendous and unique in their own right.
1.

Mad or Nomad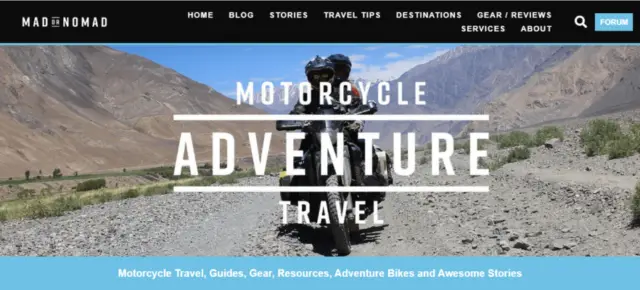 As much as I enjoy riding, I also enjoy reading incredible and unique motorcycle travel stories. 
Mad or nomad has insane motorcycle road trip stories that will dare you to try motorcycle road trips and appreciate other riders. 
Most of these stories touch my soul! Thanks to Andy and Alissa for such a fantastic site.
At the time of drafting this article, these were the stories I was going through from their blog:
Motorcycling to the Coldest Place on Earth:

Part 1

The 7th Continent: Motorcycle to Antarctica
2. On Her Bike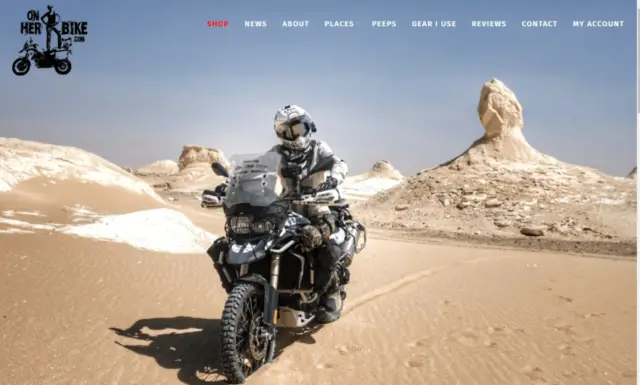 "Look like a princess. Ride like a pro."
Kinga Tanajewska is my all-time favorite lady biker. 
She documents her motorcycle travel adventures on her blog, On Her Bike.
Lemme tell you a bit about this lady.
Kinga Tanajewska quit her job to follow her dream and passion. She knew it was "now or never."
She named her first tour after quitting her job "Are we there yet?" because she didn't know her final destination, which was also a great reference to her impatience.
Since then, she has traveled to many countries around the world on her bike. 
She has been to South Korea, Russia, Africa, Australia, and Mongolia, to name a few.
And lastly, I love how Kinga beautifully narrates her travel stories. She is definitely a great role model to other aspiring female riders.
There's a lot I can say about her, but I'll leave it at that. Go check her out on her blog.
Check out these tips and advice when taking a motorcycle road tour across America.
3. NOMADIK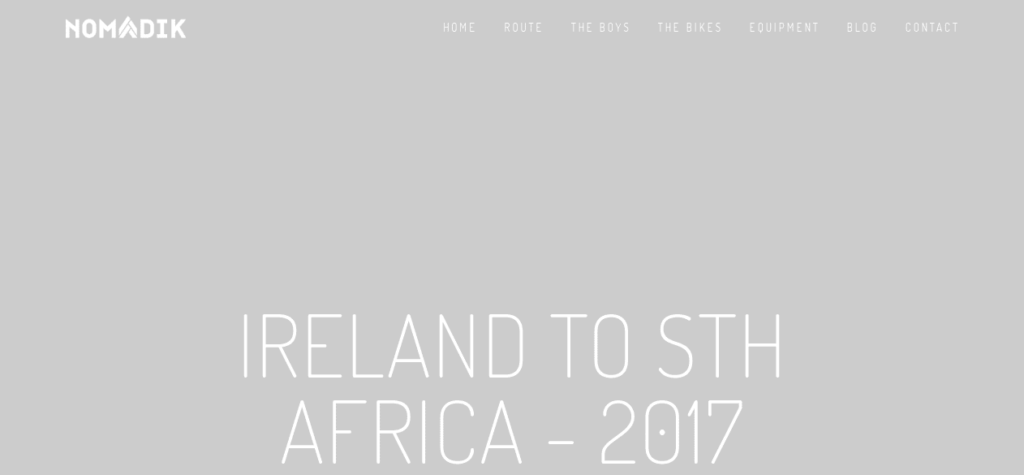 Nomadik and co is an excellent blog by Anthony and Richard, who documents their motorcycle trips through Africa, starting from North Ireland.
And if want to know how it feels to ride in Africa, the roads, the weather, and the people in general read their blog stories.
4. Law Abiding Biker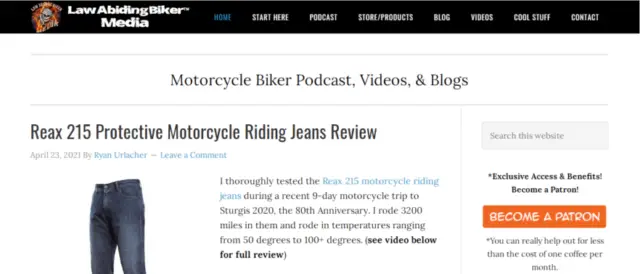 Law Abiding Biker is the place to be if you are looking for a good motorcycle road trip documentary.
Ryan Urlacher perfectly documents their road trips across Canada and the United States.
Be sure to visit their site to listen to their podcasts, read their reviews, connect with other bikers and watch their motorcycle tutorial videos.
I also love their Channel.
5. Motorcycle Diaries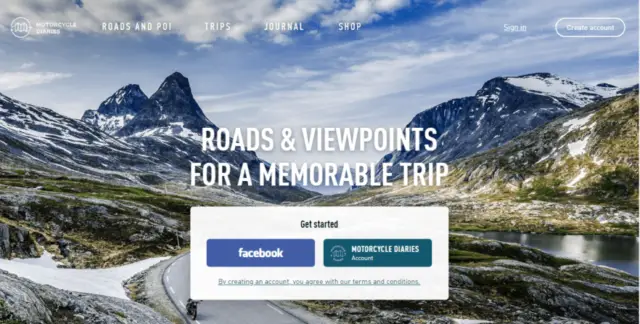 Motorcycle Diaries is yet another great motorcycle blog that provides amazing motorcycle travel stories and inspirations.
Through their amazing and unique stories, you get to discover hidden places and endless landscapes.
You can also sign up with them to share your travel experiences.