Last Updated on November 5, 2022 by Rose Morah
Are you planning a trip to downtown Los Angeles but wondering what to do while there? You are in the right place.
This article has listed 15 things to do in Los Angeles.
These are fun and interesting things to do solo, as couples, with friends, or with family for adventure and to strengthen your relationships.
1. Enjoy acoustic shows at Walt Disney Concert Hall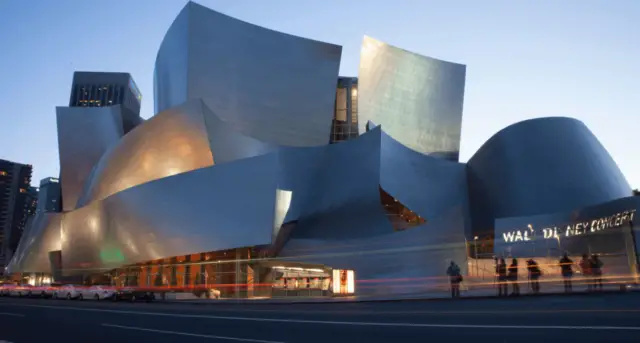 The Walt Disney Concert Hall building has got very beautiful and interesting architecture.
Because of how uniquely the building was built, it is easy to spot it from the street.
It is right at the heart of downtown Los Angeles.
If you happen to visit this place, I would recommend you walk around the building and enjoy the beautiful gardens. 
Inside, you will get to see some of the best acoustic shows in Los Angeles.
Location: 111 South Grand Avenue in downtown Los Angeles, California.
See also: Cheap Warm Winter Vacations In The US.
2. Take Instagram pictures at Broad Museum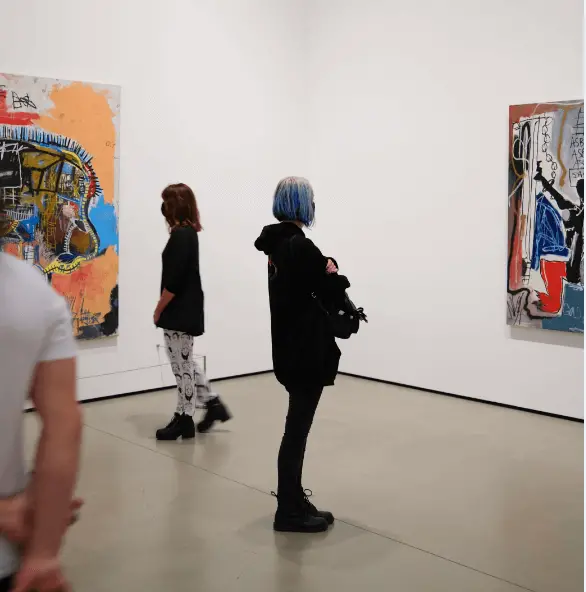 If you are looking for free but fun places to visit in Los Angeles, then I highly recommend visiting The Broad museum.
The Broad museum is just across the street from the Walt Disney Concert Hall.
This museum is very popular in Los Angeles because of its beautiful attractions where you can take great Instagram pictures.
Most locals and tourists from other places go to The Broad to take pictures.
Among its many, unique and beautiful attractions is a very large table that you can walk underneath without bending.
Location: 2-min walk from Walt Disney Concert Hall. 221 S Grand Ave, Los Angeles.
NOTE:

Though it is free, you need to book an advance ticket before going in.

I also recommend booking early because if you do not get any available tickets, you might end up waiting for more hours before you can book one.
3. Visit MOCA
Moca is a contemporary art museum that offers unique art.
If you enjoy art then this is definitely a great place to visit.
Location: MOCA's main branch is located near the Walt Disney Concert Hall on Grand Avenue in Downtown Los Angeles.
4. Tour the Olvera Street
If you love culture and heritage, you need to visit Olvera Street in Los Angeles.
This street is located in the middle of Los Angeles.
Some of the things to do at Olvera street include;
Visit the museums.
Go to the Day of the Dead Festival. (a 9-day event).
Go see some of the oldest houses in Los Angeles.
Enjoy great food.
Buy something at the cultural shops.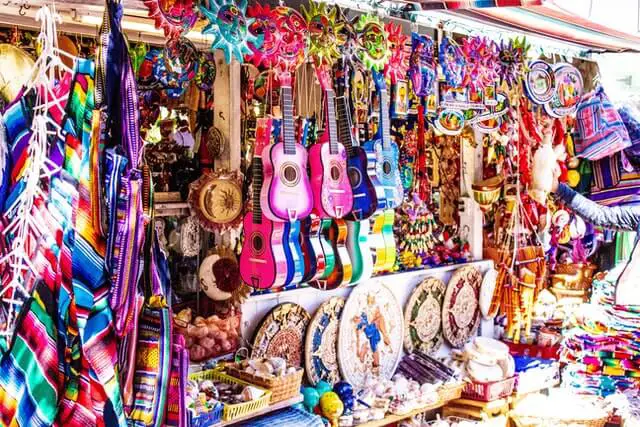 5. Go to Chinatown
From Olvera street, you can head to Chinatown, for a different cultural feel. 
Chinatown is an interesting place to visit because you will get to:
Enjoy great and unique architecture.
Have really great traditional Chinese food.
Throw coins at the wishing farm.
6. Go to Little Tokyo
At Little Tokyo, you will get to explore the mall and different shops that sell different kinds of Japanese products.
Little Tokyo also has got Japanese restaurants that sell delicious Japanese food!
7. Explore the Grand Central Market
Grand Central Market is a great place, especially if you are a foodie because of its many restaurants that offer different and unique dining experiences.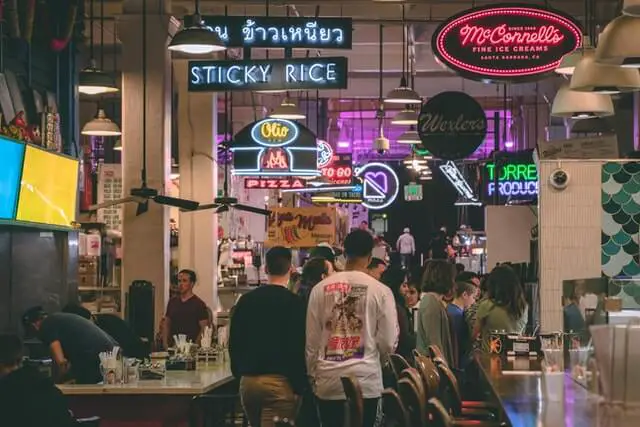 This place brings together people from different parts of Southern California.
Location: 317 S Broadway, Los Angeles
8. Take the Angels Flight
This is a cool little train that will take you by the block going up. It offers a beautiful experience.
Most people like to refer to it as the world's shortest railway.
Location: California Plaza, 350 South Grand Avenue, Los Angeles.
9. Have a unique experience at Clifton's Republic
Clifton's Republic has lots of things to see and do such as:
Sitting next to tigers.
Enjoy its uniqueness as you take pictures.
You will also see a great interesting giant tree.
Location: 648 S Broadway, Los Angeles
See also: How to Get Cheap Hotel Rates Last Minute.
10. See amazing art at the Art's District
The Art's District is a great place to just walk around and enjoy the wall arts and other interesting things. 
It is also known for its great delicious foods.
Location: Found on the eastern edge of Downtown Los Angeles
11. Enjoy the night at Los Angeles Intercontinental 
The Los Angeles Intercontinental is the tallest building on the West Coast.
I would highly recommend going to the 73rd floor of the Intercontinental at night for incredible views of the city lights as you enjoy a good time at the open-air bar.
Location: Wilshire Grand Center. 900 Wilshire Blvd, Los Angeles.
12. Learn all about the music at Grammy Museum
If you are a true music fan, don't miss a visit to the Grammy museum.
At this museum, you will learn:
Musical Instruments.
The history of grand award winners.
Get to see exhibits. E.t.c
Location: 800 W Olympic Blvd, Los Angeles.
13. Enjoy great food at Smorgasburg on weekends
This is a food truck event (open-air food market) that happens on Sundays only.
The event features over 20 restaurants where you can try or have a taste of different delicious meals.
Location: ROW DTLA. 777 S Alameda St, Los Angeles.
14. Relax at Grand Park
Grand Park is a great place to relax.
It is an urban park with a great atmosphere, beautiful green grass, and places to sit.
This is also a great place to visit with a family where kids enjoy playing.
Location: 200 N Grand Ave, Los Angeles.
15. Experience the Bob Baker Marionette Theater 
The Bob Baker Marionette Theater was founded in 1963 by Bob Baker and Alton Wood.
It is a fun place for a family to enjoy marionette puppet shows with different puppets. 
The Bob Baker Marionette shows are mostly fun and enjoyable during the holiday season.
Location: 4949 York Blvd, Los Angeles.