Do you book flights directly with airlines or with travel agencies?
I don't know about you, but I personally prefer booking flights directly via airlines to booking through a third-party website.
Why?
Well, here 6 reasons to book flights directly with the airline instead of a travel agency.
Guaranteed airfare refund
You can change flights at no extra cost
You enjoy great airline deals
There are great discount codes for loyal customers
"Fly Now, Pay Later" Plan
Easy And fast to solve problems
Related: Simple tricks on how to get cheap last-minute flights.
So without further ado, let's dive into details.
Advantages of booking flights directly
1. Guaranteed Airfare Refund
Whenever air prices go down right after booking your flight, many airlines will always send you back the extra cash or apply it as credit towards your future airfare.
So when booking directly on the airline's website, you are in most cases guaranteed a refund in case you cancel your flight.
However, this does not apply to all the bookings.
So, what really guarantees a refund for your purchase?
You are assured of getting a refund on airfare only when you book a refundable airfare.
This sounds great.
Well, here is the catch. In as much as this may turn down the worry of losing money due to a canceled flight, you should also prepare to dig a little bit deeper into your pockets since you will pay more than the original airfare of a certain route.
On the brighter side, if you book a non-refundable air ticket, you will get an airfare refund if:
You cancel your flight within a 24-hour time frame of your booking. However, this only applies to tickets bought at least seven days before the flight departure. This is what is required by law in the United States and most countries. However, some airlines offer more generous time frame policies. So, be sure to check your airline's refund policies beforehand.
The airline cancels, delay or reschedule the flight. On canceled flights, you can only get a full refund if they cancel but you decide not to rebook a new flight. And on that note, you can only get a full refund only if you check-in for the flight. You can do so by either checking-in online or showing up at the airport.
On the other hand, if your flight gets rescheduled in the following ways;
Change in departure or/and arrival time.
A switch from non-stop flight to connecting flight. 
You may call the airline and request a refund. 
See also: How to Plan A Trip For Someone Else (Steps Involved).
2. You can change flights at no cost
Most airlines will allow you to change your flight without charging you the change fee.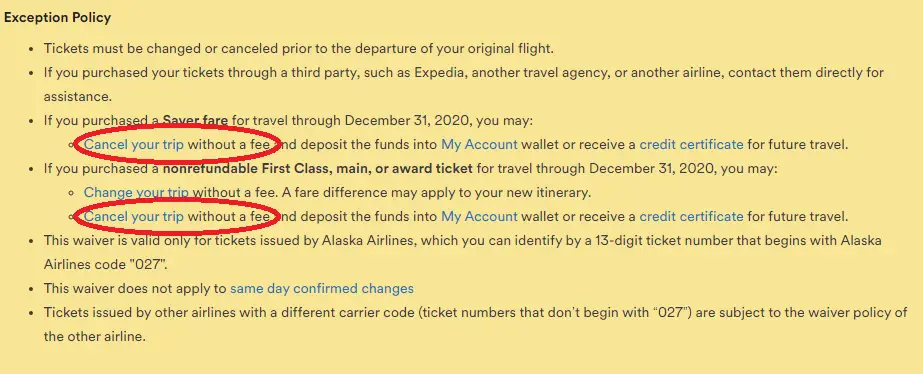 However, some airlines will only offer free change of flights in situations where the weather forecast shows upcoming severe weather.
The airline may then give you a time frame to make a free booking without charging the fare difference.
3. You enjoy great airline deals
Airlines will always offer special perks if you book directly with them. These perks may include getting awarded extra miles, airport lounge access, or even free WIFI, food, and drink credits.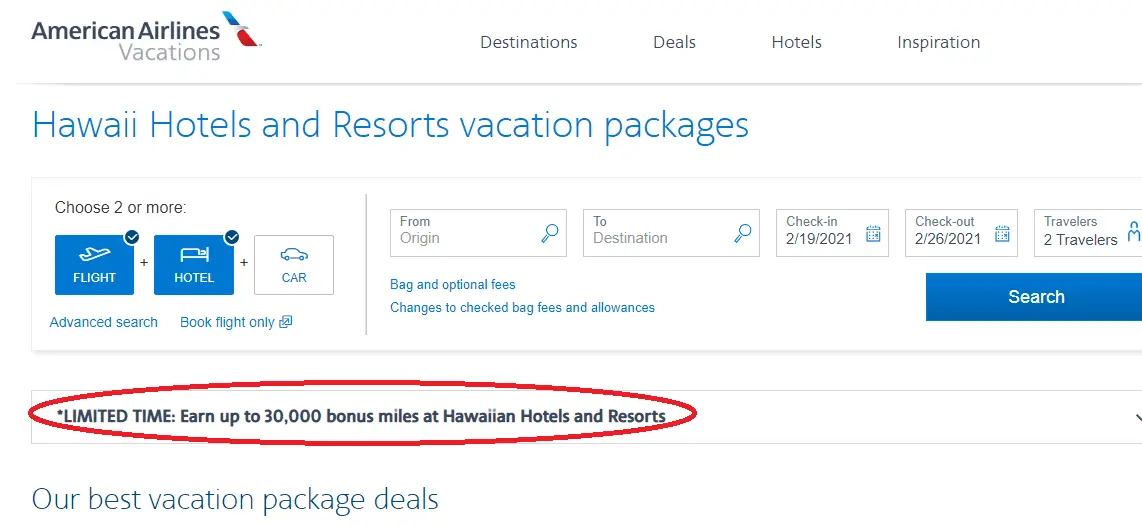 Here is an example from the Alaska airline website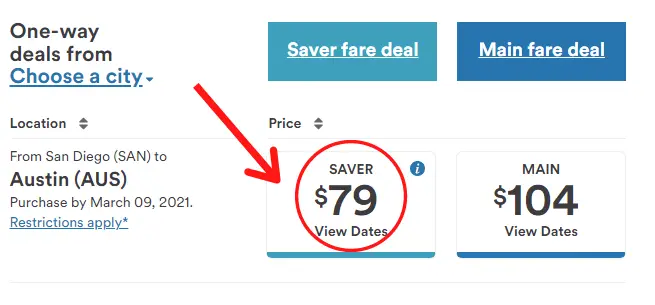 Now compare that with travel agency websites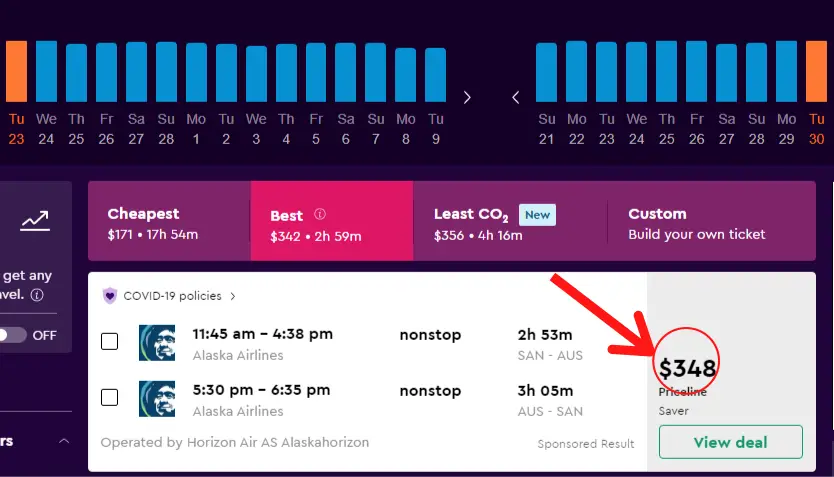 4. Great discount codes for loyal customers
Often when airlines give out discount codes, they only apply to those booking directly with them. The codes will not be applicable if you're booking through online travel agencies.
These discount codes are, however, not always available at any day/time. Most airlines give discount codes on holidays, while some give out new codes every month.
So, where can I get these airline discount codes?
Don't worry. We've got you covered…
Here are the 4 main places where you can easily get great airline discount codes:
Through the airline's website. 
Through email alerts from an airline. This is only if you have signed up/subscribed to the airline's official site.
Some airlines store available discount codes in the "My account profile".
Through third-party travel websites such as Skyscanner e.t.c.
Most airlines have general rules on how to use the discount codes. Some of the general rules include:
Use one discount code per reservation.
The discount codes can only be redeemed on the specific airline's website.
The discount cannot be applied to changed flights – it only applies to the original ticket flights.
Where are the discount codes located on an airline's website?
First, the easiest way to finding the discount codes is through doing a quick Google search. 
Type the name of your preferred booking airline, followed by the discount codes.
(For example; American Airlines discount codes) 
On the search result, be sure to especially click on the American Airlines link, as you will certainly get a dozen other sites promising you great percent discounts.
Secondly, you can visit the airline's website and click on Book/Explore/Plan tab, or anything similar to these pages, depending on the website.
You will be able to find travel deals and discount codes on this page.
Thirdly, you can use my most preferred method, which is doing a Google search of sites that offer valid discount codes while being very careful of the sites you will be accessing.
Once you've got a valid discount code, be sure to apply it on the airline's website before it expires.

5. "Fly now, pay later" Plan
Most major airlines have now introduced flying without fully paying the total airfare through the monthly payment option.
However, this may come at an extra cost in terms of interest charges. You may also be required to apply for their credit card to qualify for this plan.
For instance, American Airlines will require you to apply for an American Airlines® Credit Card SM to qualify for this option. 
The good news is that they don't charge interest on purchases over $150 or when you pay in full within 6 Months. 
They do, however, charge interest on late payments that are not paid in full within 6 months.
On the other hand, United Airlines has a feature that is known as Uplift.
This feature allows travelers to book and pay later in fixed monthly payments.
And another thing, they don't charge any late payment fees, and you apply and get a response immediately.
So, can you still travel before paying off your trip?
Absolutely.
You'll need to make sure that you book early (a few days apart) before your departure.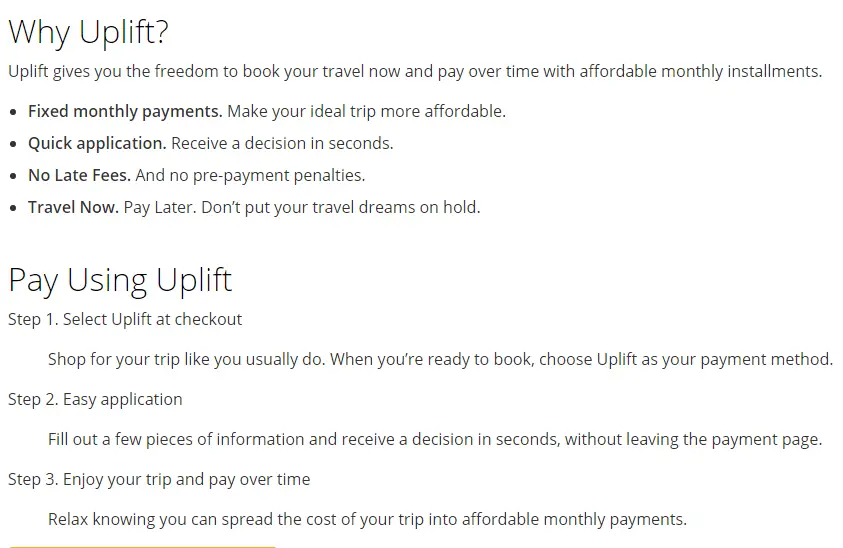 Afterpay is available in over 600+ Airlines worldwide. Some of the airlines that offer the After pay option include:
Hawaiian Airlines
Virgin Australia
JetStar
Qantas
Tigerair
6. Easy and fast to solve problems
It is usually easier to solve any problem that may arise with your flight, such as; flight delays, cancellations, or even booking changes when you're booking directly with the airline. This is because the airline staff can directly assist you and will be at your complete service at any particular time. 
This, however, does not mean that all airlines are good at customer service.
And on that note, here's are 2 ninja tips that you can apply to ensure that your problems are solved on time:
Don't rely on one customer care representative
When talking on the phone with a representative who seems not to know how to solve your problem, you can politely end the phone call and then call again!
Chances are, you will get another customer care representative who will assist you to your satisfaction.
And sometimes, you may even have to call up to three times to get that one representative who will in some way give you good advice, if not solving the problem.
And another thing, it's good always to ask yourself what a reasonable resolution to your problem would be.
So, once you have that figured out, make your request short and clear.
Take advantage of social media
Today, social media can play a great role in helping solve unresolved issues quickly.
Even without calling out the airline publicly, you can start by sending them a direct message via their official social media page. 
We recommend sending on Twitter for fast replies.
Is it cheaper to buy airline tickets online or at the airport?
This depends on the airline. Most airlines sell plane tickets at a higher price at the airport than purchasing the same tickets online. However, very few airlines, such as Spirit Airlines, give you great deals when you are buying plane tickets at the airport.
The bottom line is if you are looking to get cheap plane tickets, then book online. This way, you will get to compare ticket prices and get better deals.