Last Updated on January 9, 2023 by Rose Morah
A road trip is an adventure, an exploration of the unknown that starts on the highway uptown.
Anything is possible on a road trip.
You make great discoveries along the way and conversations that end up in great places. You share great stories and thoughts that you otherwise wouldn't.
You get to see a large part of the country with friends and family.
You don't come back home the same person after a road trip.
But you've got to have a reason to visit a place. If not, you're just driving around, and that's not a road trip. You have to have a purpose.
This article lists 5 road trip blogs whose owners share their life on the road.
Adventure is basically at the heart of what they do. Through their stories, you will be inspired to get behind the wheel, choose a direction, and hit the open road without the fear of the unknown.
Thinking Nomads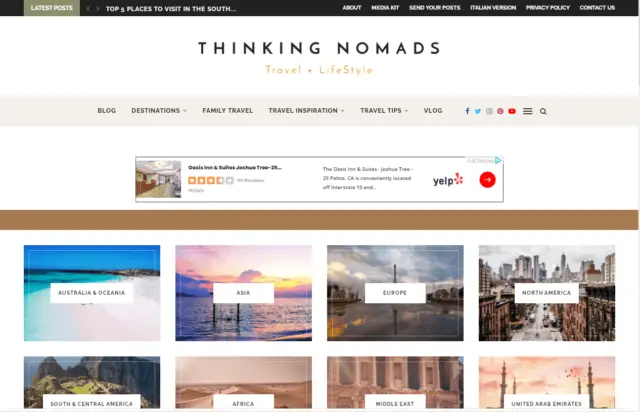 I guess it is normal to leave kids behind when going on a road trip.
Heck, I know of people who even go to the extent of leaving their partners behind and going solo. To them, this is freedom and flexibility.
Well, Thinking Nomads has proven that you can still have a good time on the road with the whole family.
They take their kids and hit the road together with no buts…
Their self-drive family adventures will make you realize that a perfect family road trip getaway is not just about the destination but rather about the journey memories that last forever.
Thinking Nomads document all their excellent family road trips on their blog. 
If you plan to go on a family road trip, it's no doubt this blog will inspire and give you practical road trip advice from a family perspective to help prepare for the journey.
Summary
Felicity and Marco have been traveling full-time as a family with their two daughters. They are committed to travel and believe that being a parent should not limit you from adventure travel.
See also: Best Motorcycle Lifestyle Blogs To Follow.
Heather Storm
Picture the absolute thrill of going on a road trip on a 1965 Mustang!
Heather Storm of heatherstorm.com takes her road trips to another level. She explores America in her 1965 Mustang.
A classic American road trip deserves a classic, don't you think? 
The experience of driving a classic is definitely not the same as driving a modern car when going on a road trip.
Driving a classic requires more preparation and planning. You also need to always be ready for challenges and go with the flow.
And for that, I salute her!
Her purpose and desire to explore America via the open highway inspired me to follow her blog.
You may also like these 14 Types of Travel For Different Types of Travelers.
Le Monde de Tikal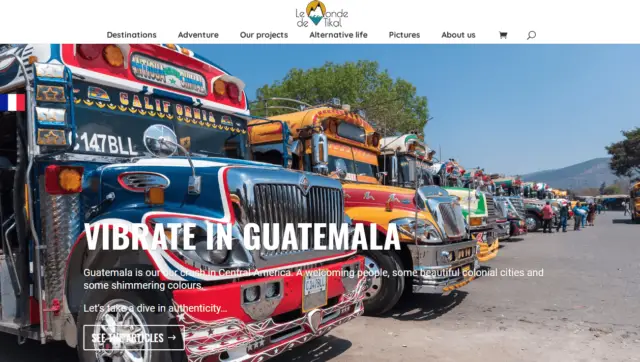 Would you leave your home country and travel the world in your van?
If you have been on a road trip a couple of times before, you probably know how alluring the open roads can be. And just like the Le Monde de Tikal couple, you can always take it up a notch.
Dana and Stéphane (photographers) began touring the world in their van in 2016. They left their home in France and went on a 13-month road trip through America, Canada, Alaska, and Costa Rica.
What makes their blog more interesting is the pictures and videos they provide in their travel guides.
Where's Mollie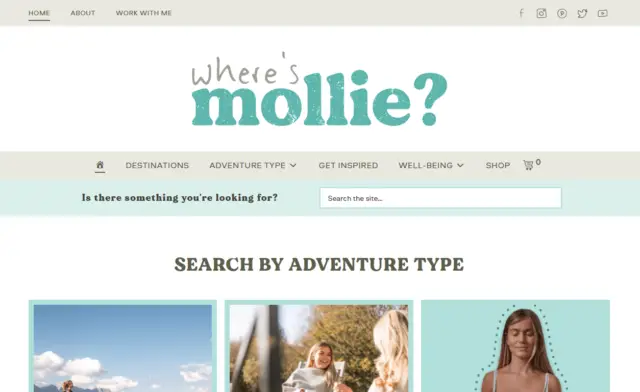 Ever thought of going on a solo road trip?
What is it like to travel solo as a woman?
Mollie, a brand and founder of the Global Travellers tour, documents her road trip stories on her blog at wheresmollie.com.
So, if you're looking for solo road trip ideas, she has given out a ton of information from her road trip adventures and the knowledge she has acquired over the years as a solo traveler.
Summary.
Mollie is the videographer, photographer, and creative behind wheresmollie.com.
She is also a backpacker who firmly believes in traveling.
Secret Greece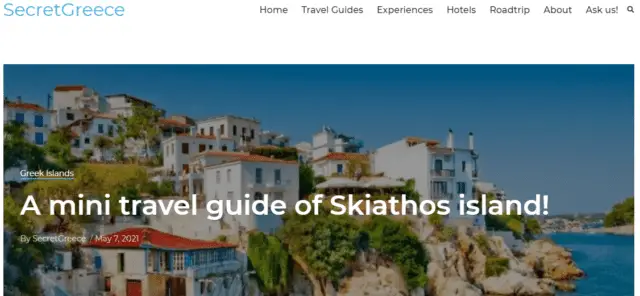 This is a great place if want to discover gorgeous hidden gems in Greece on a road trip.
Dimitris documents Greece's road trips through his blog, Secret Greece.
This guy will change your perspectives about Greece. You may have been to Greece, but you will be surprised by how much there is to discover.
"Greece is not only about the magnificent deep blue waters and beaches."