Last Updated on September 21, 2022 by Rose Morah
If you are looking for cheap travel destinations, this article has listed some of the cheapest places to visit around the world.
But it's important to note that, although these destinations are cheap, flights to these places might be expensive. 
The good thing is that there are many hacks to find cheap and last-minute flight deals. We have a detailed article on hacks for finding cheap last-minute flights.
Before we jump into the list of cheapest destinations, here are a few tips to keep up your sleeve when finding cheap travel destinations:
Find out the average cost of living and accommodation in your intended destination. I learned this the hard way when one time I happened to travel to a destination with cheap flights. The flights were almost half the price of other destinations. But I end up spending a lot more on food and accommodation at the destination.
You get the cheapest flights and accommodations when traveling to your destination during the lowest season. 
List of the cheapest travel destinations
Central America
1. Guatemala
Guatemala has many beautiful places to visit. But some of them will require you to take long drives. 
After spending 30 days backpacking in Guatemala, I spent around $1000, including on air travel. However, some people have spent less than that.
The following are some of the fun things to do in Guatemala: 
1. Visit Lake Atitlan (Lago Atitlan)
2. Flores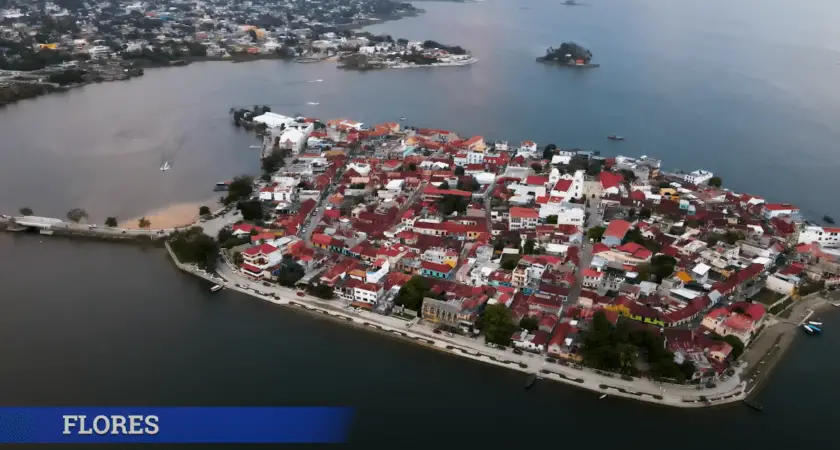 3. San Vicente Pacaya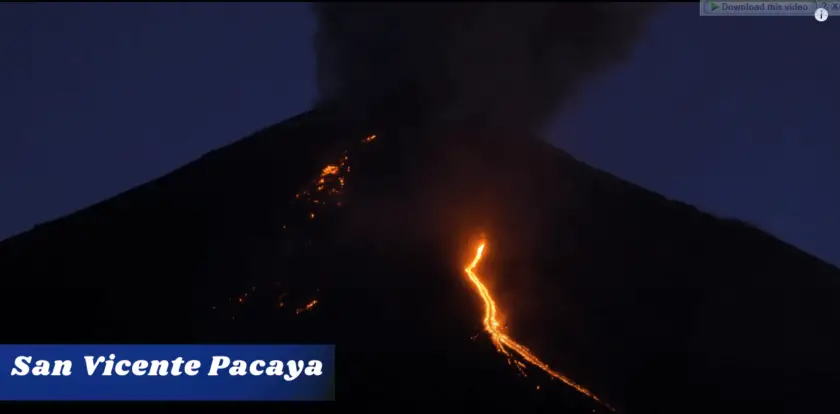 4. Guatemala City
5. Antigua
The most important tip I would give anyone traveling to Guatemala is to familiarize themselves with the commonly used words and phrases by people in Guatemala. Here are a few that I learned:
La capital or Guate – the capital city.
Extranjero – foreigner.
Poco a poco – little by little.
Ahorita – right now.
Buen provecho – enjoy your meal
2. Nicaragua
Nicaragua is one of the cheapest countries to visit in Central America. On my trip to Nicaragua, I spent around $560 including a flight. This was on a 5-day backpacking trip, about 1.5 years ago. 
Here is the breakdown of my total expense:
| | |
| --- | --- |
| Expenses | Cost |
| Flight  | $280 |
| Transportation | ~$45 |
| Food | $70 |
| Excursions | $85 |
| Accommodation/Lodging | $80 |
I visited four cities in Nicaragua but spent most of my time in Leon hiking. I also used their public transport to move around, which I found to be very cheap.
Additionally, I stayed in hostels that had private rooms, which overall was a good experience. 
The following are the 10 Best places to visit in Nicaragua:
Masaya volcano
Apoyo Lagoon
Old Leon
New Leon
Cerro Negro
Corn Island
Miraflores
Granada
San Juan del Sur 
Ometepe Island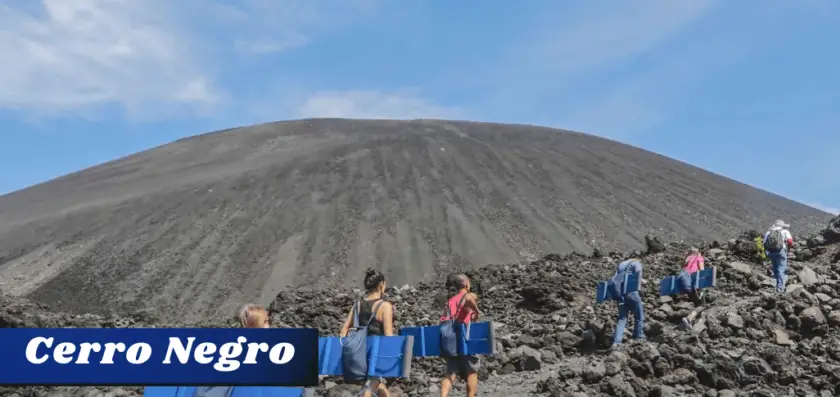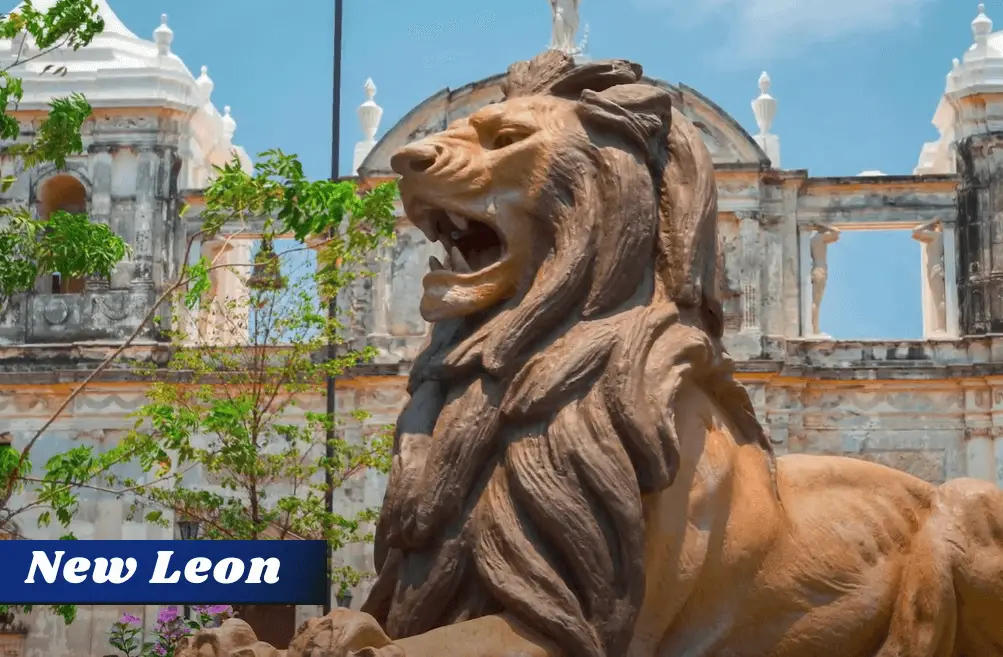 See also: Cheap Warm Winter Vacations In The US.
South America 
South America has some of the cheapest countries that you can visit when traveling on a budget. However, most of the time travelers worry about their safety and insecurity when traveling to South America. 
Most travelers tend to be torn between risking to travel to South America and avoiding this destination altogether. 
But some will argue, is there really a safer country in the world?
No! I have had safety issues in Japan which is considered a much safer destination compared to some of the South American countries.
Related:
Traveling by bus to Mexico from the US – Best Tips.
 Worst Transportation Means in South America For Tourists and Backpackers.
So, if you do decide to visit South America, here are some of the best and cheapest destinations:
3. Bolivia
Although this is among the cheapest countries to visit, most travelers tend to avoid this destination because of safety and security concerns. 
But most travelers who have visited this country will tell you that it has a lot to offer. It is a beautiful country with stunning landscapes and is very cheap to move around.
From experience, a good hostel room cost us around $6 to $20 and food from local restaurants was about $1 to $3.
Here are things to do in Bolivia
(a). Visit La Paz and Sucre. This two are very interesting cities to visit in Bolivia.
Sucre has dinosaur footprints and amazing colonial architecture.
At La Paz, you can visit The Witch Market which is a popular tourist attraction. While still at La Paz, you can go to the Valley of The Moon (Valle de la Luna) which is only about 6 miles (10 kilometers) from downtown.
(b). Amazon River raft down the tributary of Amazon river, which is the greatest river in South America, on a stick and a tire raft.
(c). Go on a Pampas tour. At The Pampas Westlands of Bolivia, you get to enjoy breathtaking scenery and exotic wildlife in the middle of the Amazonas jungle.
You can also go on night excursions and get to see the nocturnal creatures.
(d). Visit The Uyuni Bolivia Salt Flats (The Salar de Uyuni). This desert tour should be on your bucket list and among the must-visit places in Bolivia.
The Uyuni Bolivia Salt Flats has the "World's largest mirror". When it rains it reflects the sky.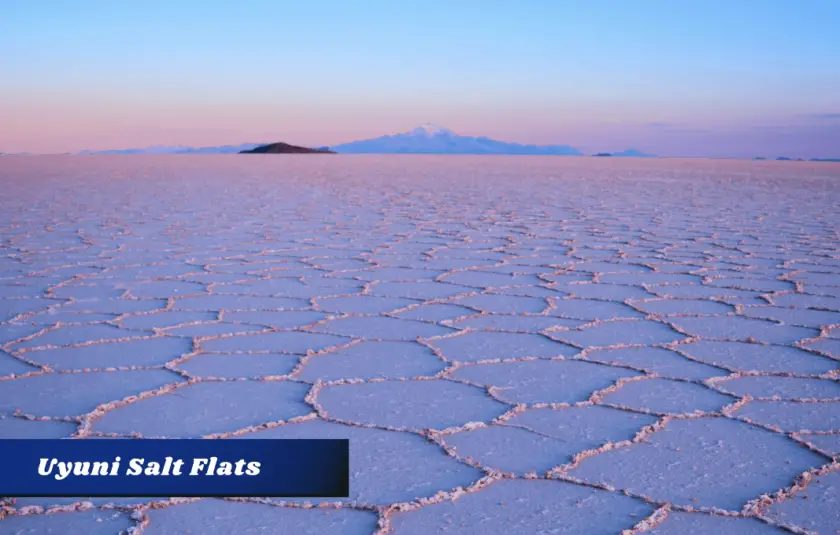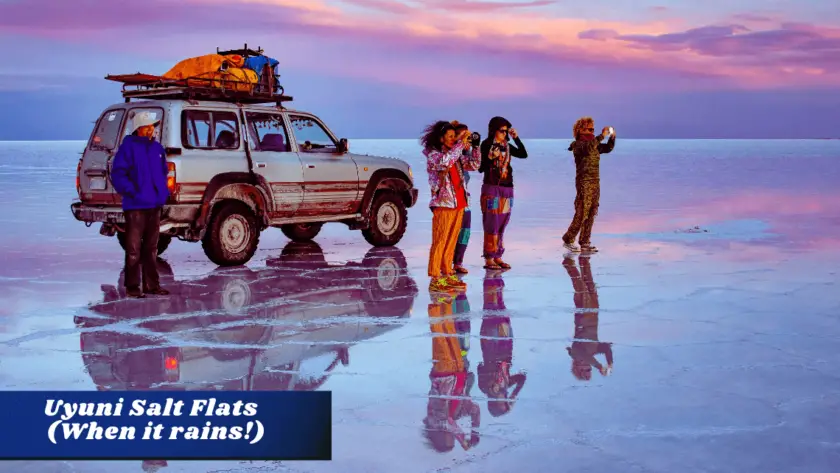 (e). If you have the courage, you can go and experience the Death Road in Bolivia (The Yungas Road). 
Before the construction of the new highway, it used to be known as the "World's Most Dangerous Road". The Death Road has incredible views especially when you decide to cycle through the highway.
You can spice up the trip by enjoying one of the best zip-lining experiences in Bolivia at the end of The Death Road.
You can also visit Coroico, which is at the bottom of Death Road, and get to see the nice small town. Pass through the waterfall route which is about 40 minutes from this town. 
In the 40 minutes journey, you will pass through very small towns. You will also get to see a couple of waterfalls and beautiful tropical forest areas as you head to "the most beautiful" waterfall in Bolivia.
(f). Visit Tarija. This is a city that is in the Southern Parts of Bolivia. It is in the wine region of the country.
You may also like the Best Cards For International Travel.
4. Peru
Peru is yet another cheap destination for tourists visiting South America.
The following are some fun things to do in Peru:
(a). Visit Huacachina. This is a small town that is built around a desert oasis. It is surrounded by sand dunes and towering palm trees.
You can take a boat and cruise around the oasis admiring the beautiful sand dunes surrounding the oasis.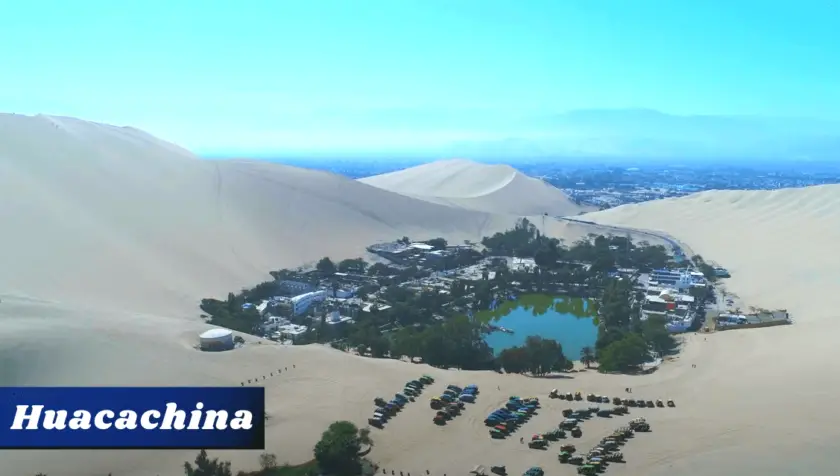 While you are still in Huacachina, you can rent a dune buggy, which is usually around $50 per hour, and go on a group tour into the desert dunes or buggy roller coaster.
You can also go sandboarding or bodyboarding on the sand dunes. 
But if you are not a fan of the above activities, you can take a walk on the sand dunes and enjoy a beautiful sunset over Huacachina. It has a stunning view.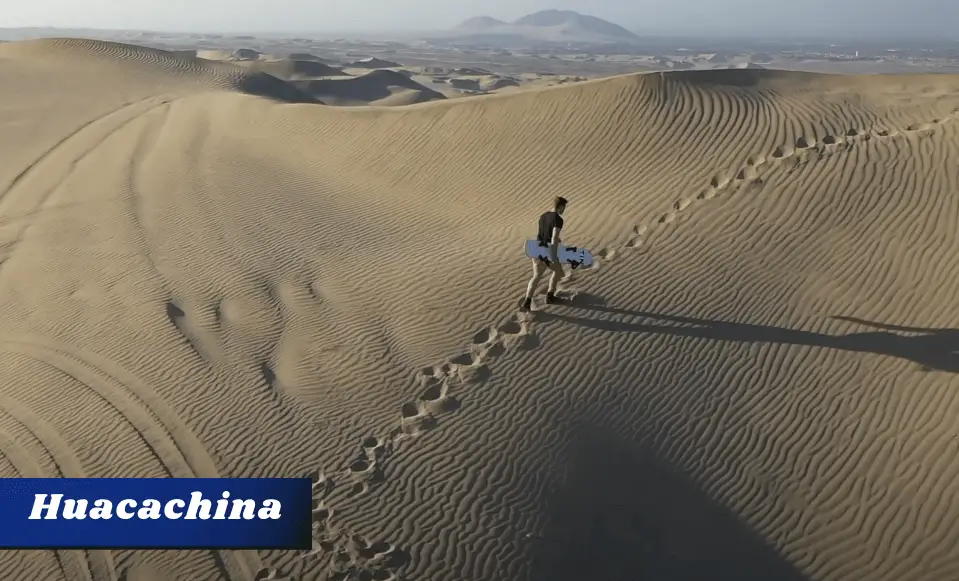 You can also relax at the hostel pools while basking in the sun, or visit the nearby wineries.
(b). Visit Cusco. Cusco is amongst the major tourist hubs in Peru.
While in Cusco you can visit Sacred Valley which is not far from this town. At Sacred Valley, you will get to see the hilly countryside, deep valleys, snow-capped mountains from a distance, and lots of ruins and terraces.
While still at Sacred Valley, take an ATV tour around Sacred Valley. You will love it. It is way cheaper compared to the U.S's ATV on the Oregon Sand dunes.
Here are some other nice places around Cusco:
The Pisac crop terraces. It is an hour's drive from Cusco and is the first town on the Sacred Valley route.
Sacred Valley of the Incas.
Ollantaytambo and Pisac ruin.
The Cusco Planetarium. Since it is located just 10 minutes from the center of Cusco, so you won't have to worry about the transport.
The Pisac market
(c). Climb the Apu Vinicunca (rainbow mountain). It is very high, about 5,200 m (17,100 ft), but it is not a tough hike. You will enjoy it.
(d). Visit Lima, though Cusco is so much better. 
In Lima, I would recommend visiting the historic center downtown to see some great architecture and also take a tour of the catacombs in the famous church.
See also: Clever Ways To Take Full Pictures of Yourself When Traveling solo.
5. Ecuador
Ecuador is yet another country to visit if you are not looking to spend much on your vacation. 
Its capital Quito is surrounded by volcanoes and mountains, with great museums and art, historical buildings and churches, and parks. It also has a great tourist experience.
Other great places to visit while in Ecuador include Cuenca, Manta, Tena, Baños, Montañita which has a beautiful beach, and Mindo.
Additionally, Montañita and Quito have good nightlife with night parties, especially on weekends.
If you enjoy nature and wild adventures, Baños should be on your itinerary. In Baños, you can rent a bike and ride down the waterfall diablo. This will be a great experience.
Finally, don't forget to have a taste of traditional Ecuadorian foods such as bolón de verge, encebollado, and ceviche.
SAFETY TIP:
For your safety when moving around, I would recommend that you always use Uber or ask the hotel staff to provide you with trustworthy taxi companies.
Alternatively, you can get a good guide who will arrange your side trips or move you around in their vehicle.
You may also like Best European Train Booking Sites (Traveling By Train In Europe).
Southeast Asia
Southeast Asia also has got cheap destinations to visit when traveling on a budget. The following are some of the cheapest countries to visit in Southeast Asia:
6. Thailand 
Thailand is a great place to visit. Bangkok is Thailand's capital.
Here are fun things to do in Bangkok:
(a). If you have never been to a temple before, you will completely enjoy a tour of their temples. Just remember to wear flip-flops or shoes that will be easy to remove before entering the temples.
(b). Go to their shopping malls. Bangkok has got many high-end malls and more chaotic malls that you can wander around while window shopping. 
(c). Go to the movies. Thai theatres often play English movies and are super cheap. A high-end theatre may just cost you about 10 bucks.
(d). Enjoy Thai street food. Some if not most travelers are usually turned off by the thought of eating street food, but I would dare you to try. I bet you will love it. To an extent that you even ditch the restaurants.
Plus the street food is also so cheap and tasty!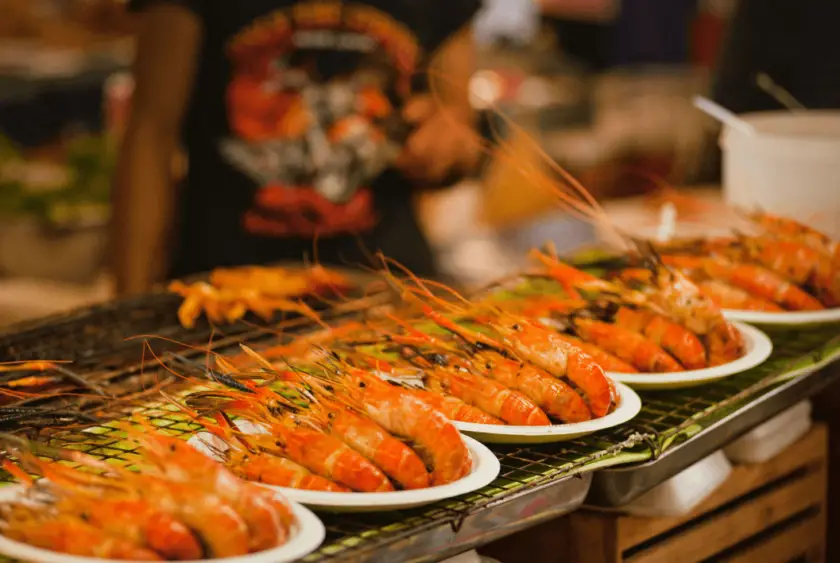 (e). Go to the market on the weekend and get to experience different cultures and people.
(f). Ride the Skytrain. The Skytrain takes you over the city where you will get a clear view of the city. Note: The Skytrain is charged based on the distance. This means that the further you go the more money it will cost you.
(g). You can also take a short river ferry for a view of the city.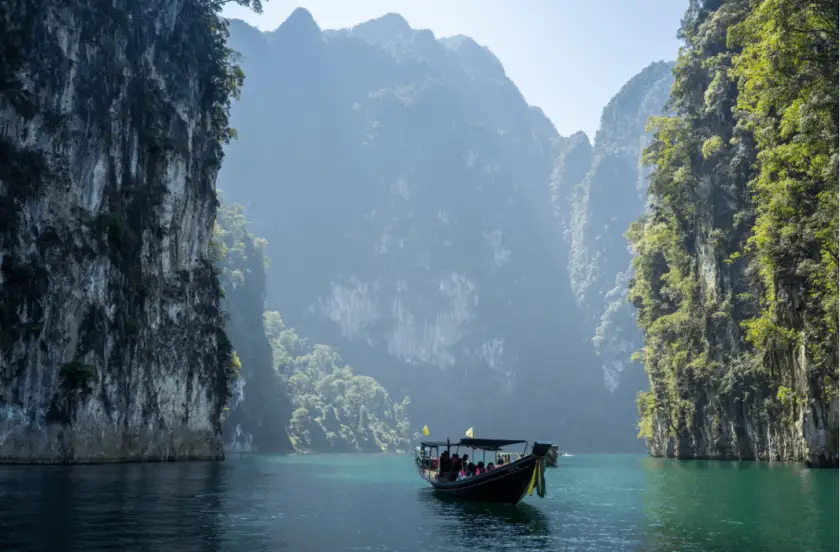 Other best places to visit in Thailand are:
(h). Koh Tao, Koh Chang (big one), and Koh Lipe
Koh Chang is also known as the Elephant Island.
 Koh Tao is also known as Turtle Island. It has perfect white sand beaches and is the best for scuba diving in Thailand.
Koh Lipe also has white beaches and blue water.
N/B: While visiting the Islands in Thailand, try not to travel during the rainy season, as it can get very wet. Avoid, also, the monsoon rains.
If you are on a really tight budget, eat the local food and stay in hostels. This will help cut your travel expenses during the trip. This means that you will only need to book the international flight.
If you prefer to stay in a hotel, the best place where you will find the cheapest hotels is outside Bangkok and Phuket. 
If you order food, always ask if it is spicy. Because it can be too spicy.
7. Cambodia
Cambodia is another great country to visit when you don't want to spend much. This is also a great destination for backpackers.
If you travel to Cambodia, I recommend downloading the Grab and Pass app.
Fun things to do and places to visit in Cambodia:
(a). Visit Siem Reap. You will definitely fall in love with this place.
While in Siem Reap you can visit Angkor Wat, the floating village, hang out by the lake, and relax in a hammock.
(b). Visit Battambang. While here, you can rent a scooter, or bicycle, or take a tuk-tuk and go see the temples/killing caves while exploring the outskirts of the city. 
(c). Go to the Otres beach. This beach is beautiful, with calm water and soft white sand. It is great for just relaxing. However, the food is very expensive here, but very delicious.
(d). Visit Kampot. Kampot has a lovely riverside town. You can visit Kep National Park and Brateak Krola Lake, also known as "Secret Lake".
(e). Another place that you can visit while in Cambodia is Phnom Penh.
Other great and cheap destinations in Southeast Asia:
8. Laos
Laos is one the best country to visit if you are looking for a local experience and a bit of rural environment compared to Thailand. It also is your ideal destination if you prefer a less crowded tourist destination and if you are just looking to relax and not do many activities.
This is because, though Laos is a beautiful country, it does not have a lot to offer to most tourists. And this is, perhaps, why most travelers skip this destination, also known as "Thailand 30 years ago".
However, I would still say that Laos is an interesting place to visit. Why?
While in Laos, you can get to:
Enjoy a peaceful atmosphere and the beauty of the daily life of the people living in this country.
Enjoy the taste of some unique traditional foods. Make sure you have a taste of Khao poon, while still in Laos. This is a type of rice vermicelli with coconut curry soup. It is delicious
Also try, tom khem, (it is caramelized pork with egg) and papaya salad with marinated crab inside it called  Lao Som Tam. It is a delicious spicy-colored dish.
Enjoy the beautiful nature that includes; great views of jungle-clad mountains, waterfalls, karst formations, Angkorian temples, The Mekong River and so much more.
Enjoy other tourist attractions such as cave tubing and a hot air balloon ride. 
NOTE:
Laos is not a party destination. So, if your main purpose is to experience the nightlife, then this may not be the best destination for you.
This country is great for travelers looking to experience culture, nature, and rest/relaxation.
9. Indonesia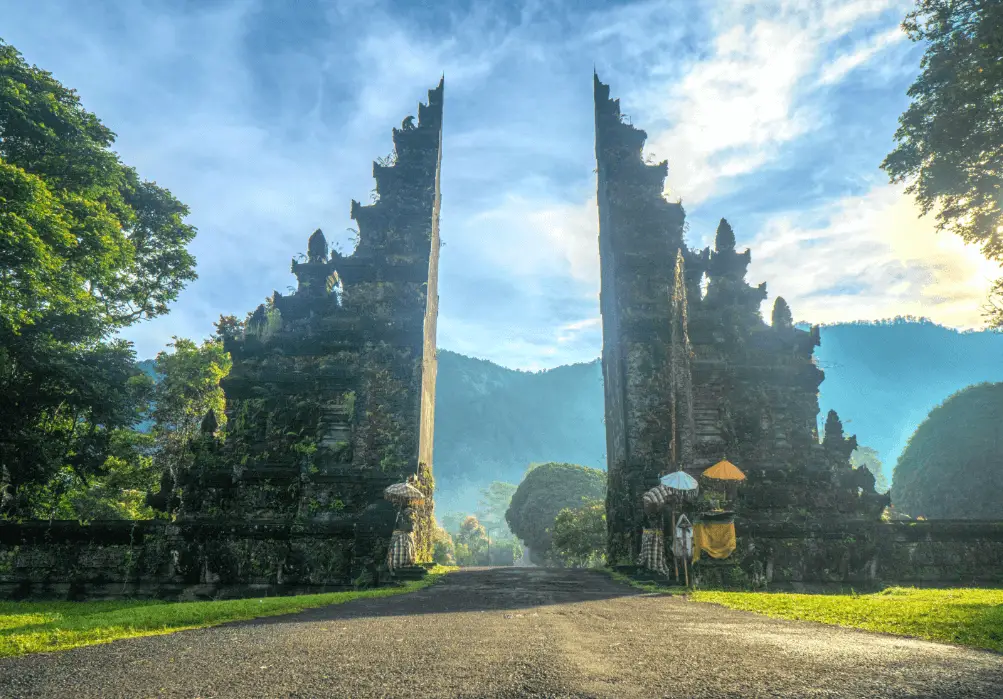 Indonesia is another cheap country to visit in Southeast Asia. However, you should be prepared to deal with hot temperatures in the country.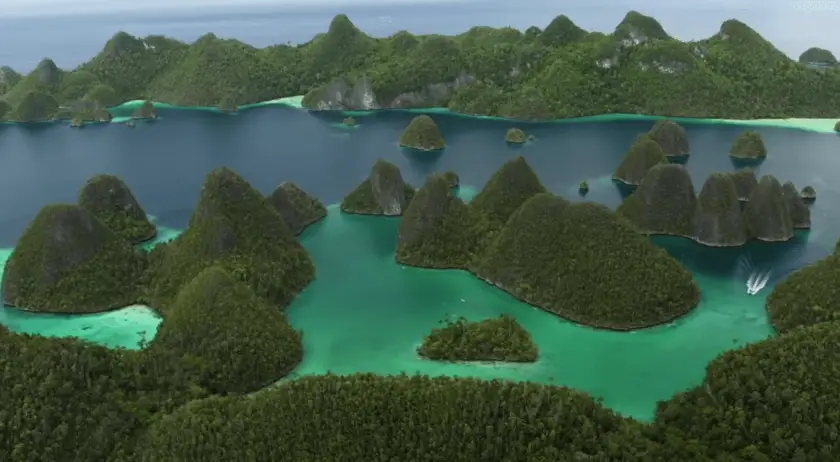 Places to visit and fun things to do
(a). Visit Canggu (a resort village in Indonesia).
Fun things to do in Canggu 
Rent a bike and ride around the temples.
(b). Ubud
This is among the best places to visit in Indonesia for a view of some amazing sceneries.
Things to do In Ubud
Go hiking at Mt. Batur. For the best hiking experience, start your hike as early as 3 am so that you can make it to the top before sunrise. This way, you will get to see the sun rising behind another mountain while you are above the clouds. It is such a magnificent view! 
Visit the Royal Palace. It is beautiful and full of history.
Walk in the rice fields. This is a very beautiful walk especially during the morning hours before it gets crazy hot. The entry fee is very cheap.
Go to Monkey Forest. You will enjoy it.
Go to the Tegenungan Waterfall, a huge waterfall in Ubud.
(c). Amed 
Amed is best for diving or renting a bike and riding along the coast to the Japanese shipwreck (about 30 minutes). It is a popular diving spot. Amed does not have much to offer.
(d). Nusa Penida
This Island is for hikers and travelers looking for some of the best views on their trip, because of its beautiful scenery.
The entire Island is bordered by cliffs that lead down to the sea.
Some fun things to do on this Island include:
Go to beautiful beaches such as Broken Beach, Kelingking Beach, Diamond, and Atuh Beach.
By the way, the Diamond and Atuh Beach have great amazing views.
Swim with Manta Rays. It is not expensive and you will get an incredible experience.
Lastly, visit Peguyangan Waterfall and hike to see a cute small temple that is nestled into the side of a cliff that is right at the edge of the ocean!
(e). Flores Island
Here you can go ahead and explore Labuan Bajo and Komodo National Park. They offer great breathtaking hikes and beautiful reefs. You will also get to see the largest lizard, Komodo dragons. It is a sight to behold!
Other fun things to do at Flores Island:
Scuba diving. This may end up being the best dive you have ever done! You can also do a manta dive and watch mantas that are over 4 meters wide swimming by. 
Komodo National Park has over 40 diving sites, but these were sure my favorite sites-GPS Point, Langkoi Rock, Manta Point, and Batu Bolong.
 Labuan Bajo has got beautiful waterfalls and caves
Quick Tips when traveling to Indonesia
Use Go-Jek instead of Grab. Go-Jek is usually cheaper most of the time compared to grab. 
These are apps for online transportation, payment, food delivery, and other daily services.
Take care not to be scammed at the ATMs. Always double-check everything. There have been many cases of travelers being scammed.
Use Agoda to find some of the best hotel deals that are cheaper.
10. The Philippines
The Philippines is yet another cheap country that you can visit in Southeast Asia.
Best places to visit and fun things to do in the Philippines 
(a). Visit Siargao Island
This is a great island, especially if you love surfing. However, if you don't know how to surf and you are willing to learn, then I recommend Cloud 9 beach. 
Fun things to do at Siargao Island
Visit Magpupungko Rock Pools. Magpupungko beach has nice great waves and great views but only goes at low tide.
Go to the Tak Tak waterfall and Tayangban Cave.
Experience this Island's nightlife. There are usually nice dance parties and good food.
(b). Visit Cebu Island
This is yet another beautiful Island in the Philippines.
Here are fun things to do on Cebu Island:
Dive with Thresher Sharks at Malapascua. It is an amazing experience. However, Malapascua can be very far if you are driving from Cebu City – about 8 hours.
Go to Moalboal. It is about 5 hours from Cebu City. At Moalboal you can get to swim with sardines, sea turtles, and sea snakes, take a trip to Osmena Peak and go Canyoning and jump in the middle of the jungle (15,12,10,8 meter jumps).
(c). Visit Siquijor Island
This is a small beautiful Island in the Philippines. It has so many waterfalls with rope swings. While here, you can also explore the caves.
Take care of your belongings, especially your gadgets. The locals may be friendly, but some will be looking to steal from you.
11. Malaysia 
I am yet to visit Malaysia, but according to travelers who have visited this destination:
Traveling to this destination can be super cheap.
They have fast internet.
The destination has great Islands.
This destination has amazing food.
Eastern Europe
N.B.: Eastern Europe is not that cheap compared to the other places that I have already listed above. 
But, if you prefer to travel or explore Europe, then Eastern Europe is the cheapest destination compared to Western Europe. 
So, the following is a list of cheap destinations to visit in Eastern Europe:
12. Macedonia (The Republic of Macedonia)
Macedonia is located in South-Eastern Europe. Though cheap to visit, it does not have a lot of things to do due to the few landscapes available.
Fun things to do in Macedonia
Go hiking in the Sharr Mountains.
Mavrovo National Park
Check out the beautiful Matka Canyon in Skopje and hike from Millennium Cross into the canyon.
You can go for a day trip to Kokino. It is a Bronze Age archaeological site.
Visit lake Ohrid.
Visit the Kruševo town, which is a picturesque town, and also visit the Ilinden monument.
Food in Macedonia is cheap and delicious. Most meals are usually around $4 to $6 at restaurants.
Try their vegetables. They are not only so fresh and delicious but also taste incredibly good.
See How To Plan A Trip To Europe On A Budget (10 Top Tips).
13. Romania
Romania is among the best countries in Europe with the lowest cost of living and very beautiful landscapes. It is also a great place to visit if you are a big fan of old architectural buildings.
Romanians also know how to have fun and cook great dishes.
Best places to visit in Romania
(a). Visit Transylvania 
Transylvania is a great place to visit because of its beautiful landscapes, great food, and beautiful cities. 
Some of the beautiful cities and towns to visit are Brasov, Sibiu, and Sighișoara.
Some of the best sites to visit in Transylvania include; the Turda Salt Mine, the fortified churches of Transylvania, the Rosia Montana gold mines, and Dino Park in Rasnov, the citadel.
(b). Moldavia region of Romania
Moldavia has beautifully painted monasteries such as Moldovita, Voronet, and Sucevita. 
(c). Wallachia, located in the Southern region
Wallachia has some of the best mountain ski resorts.
There's also the gorgeous Peles Castle located in Sinaia and great scenic driving routes like Transalpina.
You can also visit Nera Gorges National Park which has great hiking routes and beautiful waterfalls.
(d). Dobruja Region in the Southeastern part of the country
This region has Black Sea beaches, historical sites, and cool fortresses. While in the Dobruja region, visit The Danube Delta, which is the most popular natural wonder.
(e). Visit their Winter Markets, you will love it!
(f). Take a day tour to Pele's and Bran castle.
(g). If you are more into Art Nouveau architecture, then you can visit the western cities of Arad, Oradea, and Timișoara.
(h). If you like camping, Turda has got free camping places în Cheile Turzii at Turzii George natural reserve.
14. Kosovo
Kosovo is a very affordable place to travel. I remember on a 7-day trip I only spent about $180 excluding transport in and out of the country. Everything was so cheap, including hotels/places to stay.
The people in Kosovo are so in love with the U.S. There are American flags everywhere and have named their streets with names of US politicians such as George W Bush, Congressman Eliot Engel of New York, Bob Dole e.tc.
Here are fun things to do in Kosovo:
(a). Visit Pristina, the capital of Kosovo.
Here you will get to see some big tourist attractions such as the Bill Clinton Statue, Newborn monument, etc. 
Pristina offers affordable and great coffee. You will love their coffee culture.
(b). Go to Peja for hiking
Peja offers great climbing activities including ziplining. 
(c). Visit Prizren, a beautiful city and a fun place to hang out.
At Prizren, walk up to the fortress and watch one of the best sunsets in the city.
15. Portugal
Portugal is not that big. Therefore, it is best for walking tours over the different parts of the city.
Things to do in Portugal
Go on walk tours, such as the wine tour.
Go to the  Douro Valley. This is the wine region. Also, check out the Douro River.
Visit the Gulbenkian Museum in Lisbon if you like art. It has a great gallery.
Alcobaca and Belem are great if you love architecture.
That's it for the cheapest countries to visit. I hope you enjoyed it. All the best!