Last Updated on January 25, 2023 by Rose Morah
A solo road trip may sometimes feel a little crazy, especially if it is your first time.
You will have moments of doubt, fear, and stress before, during, and after the road trip.
However, all these will form a great part of a memorable experience.
The following are tips for planning a solo road trip:
1. Prepare your car before the road trip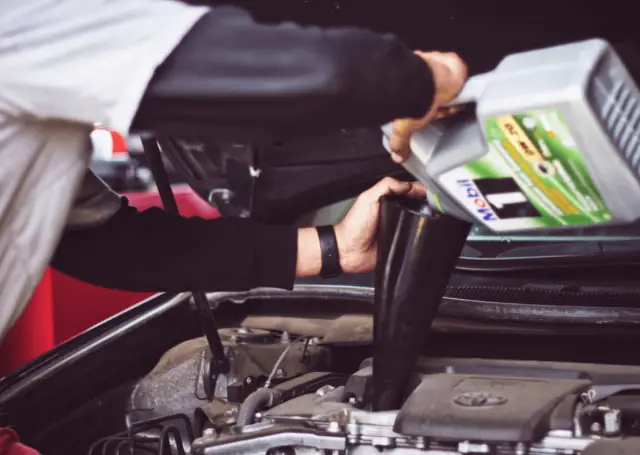 Preparing your car before the road trip should be the first thing you do when planning a solo road trip.
The type of preparation will depend on the distance you intend to cover throughout the entire trip.
For instance:
If you will be covering a long distance, then it would be important that you do a full vehicle checkup/service.
If you will be covering a short distance, depending on when you last serviced the vehicle, you can just do a checkup of only what's necessary.
Don't forget to:
-Carry a spare tire.
-Carry your car jack or what you plan to use in case you have a flat tire.
-Get an oil change.
-Take the vehicle to a trusted mechanic and have them inspect it for roadworthiness.
See also: Tire Pressure Guide: What is the Proper Tire Pressure For Vehicles?
2. Plan a realistic itinerary 
Sometimes when planning a road trip to an exciting destination, it is easy to over plan and end up with an unrealistic itinerary. 
But luckily, you can plan a realistic road trip itinerary with the help of a road trip app.
We have a detailed article about the best road trip planner apps.
3. Plan your road trip budget wisely
It is important to take time and calculate the cost of the entire road trip, especially if you're planning a road trip on a budget.
Knowing your road trip cost helps you figure out how to cut them down and stay out of big debts. 
See also: How To Calculate The Average Cost Of A Road Trip.
4. Plan for fuel/gas stops
This is one thing that most people overlook when planning a solo road trip.
It is easy to find yourself in desperate situations while driving in the dark where you need to get to the closest gas station.
This may happen due to unexpected occurrences, such as a roadblock, which will force you to take back roads with no gas stations available. 
This can no doubt be risky, especially for women going on solo road trips.
Therefore, here is what I'd recommend:
Always fill up whenever you have the chance, especially when driving on an unfamiliar route. This way you avoid getting stranded in case there are no more gas stations ahead. Bear in mind that some rural areas open gas stations only during specific times of the day.
Keep the tank above half full. Personally, when I am doing a long road trip, especially in rural areas, I make sure my tank is always half full. This usually takes me about 2 to 3 hours before I can stop to refill. But of course, this depends on the type of vehicle you take on the road trip.
Carry backup gas. It will help you in case you get stranded in the middle of nowhere.
See the following Smart Ways To Conserve Gas When Running Low.
5. Let your friends or loved ones know about the trip
Anything can happen on your trip. For example;
You could have a car crash.
Get mugged.
Your car may break down in the middle of nowhere.
You may not have access to your money when you need cash.
See: How To Deal With A Frozen Bank Account When Abroad.
Therefore, it is important to let your loved ones know where and when you are going. You need to also update them during the trip, especially if it is a long road trip. 
This way in case something bad happens, they will have your back.
6. Don't give out every detail about your trip online
It is important to know how to protect yourself from people who may want to harm you.
As much as it is important to let your friends and loved ones know about your trip, I'd also highly discourage you from taking it to social media. 
Telling or posting all your plans and dates on social media before your trip may end up costing you.
You never know who is watching and waiting to harm or steal from you.
"You never know who would be after you"
I'd recommend you post after the trip.
7. Be prepared to take any necessary action with no fear
Another way of protecting yourself on a solo road trip is being prepared to take the necessary actions.
For instance, if you notice something is not right at the place where you will be spending the night, you need to leave. 
Personally, I had an experience where the check-in staff made me feel uneasy. I had to leave immediately.
I've also had situations in Airbnbs that required me to act fast.
You always need to be mentally prepared. 
See also: Tips For Driving Long Distances At Night.
8. Focus on enjoying your trip
When planning the trip, aim at making it as enjoyable and interesting as possible.
For instance, what do you do when you find yourself on a boring route?
Personally, I search for backroads/diversions along that route that I could explore. 
You also don't have to fully rely on your original plan, especially if you realize that it hindering you from enjoying the best routes along the way.
For a fun and memorable trip, you need to be flexible and spontaneous.
You might also like: How To Entertain and Keep Yourself Busy On A Long Car Ride (10 Tips).
9. Never assume that you will always have a good signal
If you are traveling to unfamiliar destinations on a solo road trip, you wouldn't want to lose signal, especially if you are relying on online maps to get you there.
Therefore, I highly recommend you carry a paper map or download offline maps. 
This will save you in case:
You lose signal.
You lose your phone. i.e if it gets stolen or dies e.t.c
10. Prepare for emergencies in advance
Before you leave, you need to make sure that you have the following in your notebook:
Roadside assistance phone number
Health insurance helpline
Friends or relatives' addresses and written down phone numbers.
This is in case you lose your phone with all the information in it.
11. Download helpful road trip apps
A good road trip app can make a solo road trip more enjoyable. 
The following are types of road trip apps to consider when planning a solo road trip:
| | | |
| --- | --- | --- |
| | APP TYPE | FUNCTION |
| 1. | Gas stops app | The app shows you the available gas stops along your planned route. |
| 2.  | Road Trip Planner apps | They help you create realistic itineraries as well as have a well-planned schedule for your road trip. |
| 3. | Weather apps | A good weather app helps you stay safe by letting you know the expected weather conditions in your planned route. |
| 4. | Pet Road Trip Planner apps | They let you easily plan a pet-friendly route and with pet-friendly hotels/restaurants, parks e.t.c |
| 5. | Camping grounds apps | Even if you do not plan to sleep in your car, having access to camping ground apps can help prepare you for the unknown. |
12. Always be prepared for extreme weather
You would rather be over-prepared for the weather than not be prepared at all. It's better to be safe than sorry.
Pack smart and be sure to include all-weather clothes.
13. Make sure your door locks automatically
As a safety precaution, be sure your door locks automatically when traveling solo.
In the past, I have experienced situations where someone tried to open my door while stopping at the traffic lights and while in the car park eating. 
Driving a car with doors that automatically lock is crucial, especially if you are traveling on a route that is known for insecurities. 
14. Know how to take care of your car
If it is going to be a long solo road trip, your car might need an oil change in the middle of the trip. 
Therefore, if you plan to go on a 6000 miles road trip, and you normally change your oil every 4000 miles, you'll need to talk to your mechanic to find out if you will still need the oil change.
15. Know how to hide your valuables
Sometimes you may need to hide or cover your valuables when going on a solo road trip.
This is because some valuables might attract lots of eyes and ideas from strangers, especially if they notice that you are solo.
Things like cash, laptops, and phones need to be hidden or covered.
See also: Clever Ways To Keep Your Money Safe When Traveling.
16. Don't drive when tired or sleepy
If you had reserved a place to sleep in advance but feel like you are getting tired even before you get there, here is what I'd recommend before sleep takes you over:
Eat snacks that help you stay awake while you drive.
Take drinks that will keep awake while driving.
Take a break. Pull over, set an alarm, take a nap, wake up, and hit the road.
Driving when tired or sleepy is like driving while drunk. This is because you are not alert and if anything happens and you will not be able to react in a timely manner.
Additionally, you need to always be alert and aware of your surroundings.
The good thing is that there are healthy snacks that help you stay alert when driving for long hours. 
Check out healthy non-refrigerated snacks to help you stay awake while you drive.
17. Pick places to sleep wisely
Depending on your budget, there are many options to consider when it comes to the choice of places to sleep.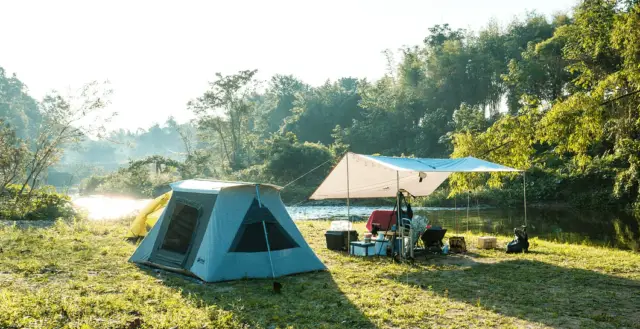 Budget
Available Options
1. 
Traveling on a tight budget?
-Sleep in your car e.g at truck stops.
-Find free/affordable campsites to sleep in.
-Apps like Dyrt and Campendium are among the best apps that help you find good places to park and sleep for the night, hence helping you save money.
-You can also find good hostels and cheap Airbnb to spend the night.
2.
Don't have a tight budget?
Hotels are a better option than Airbnb.
Related:
11 Best Cars To Sleep In (Tips From Avid Campers).
Read This Before Sleeping In A Car At A Truck Stop.
18. Invest in must-have road trip car accessories
There are car accessories that are a must-have before going on your road trip.
These accessories save you unimaginable costs in repairs and help make your road trip as smooth and enjoyable as possible.
Check out these must-have road trip car accessories for what should be on your list of solo road trip accessories.
You might also like these must-have Hi-Lift Jack accessories
19. Carry enough snacks and water
Drinking water keeps you well-hydrated while driving. Snacks, on the other hand, give you the energy you need to get to your destination.
Carrying snacks and drinks has helped me a lot in the past, especially when driving on a route that has very few restaurants or with restaurants that are very far apart.
Remember to include that when planning a solo road trip.
20. Carry emergency items for the road trip
Some of the items you may need to carry on a solo road trip include:
A blanket.
Toilet paper roll.
Torch
But of course, that depends on the length of the trip.
21. Carry some books
Reading books can help beat boredom, especially when you get to your hotel room.
22. Create a music playlist and download podcasts
Listening to a good music playlist or podcast while driving solo is entertaining. This type of entertainment is key to a fun and enjoyable solo road trip.
23. Listen to your gut feeling
Trusting your gut could help you make important decisions during the road trip.
Most of the time your gut is always right. Trust your gut.
24. Find what works for you
What makes my road trip fun and enjoyable could be different from yours.
It is important to know what works for you and have the freedom to do whatever you want.
This is what makes a solo road trip better than a family/friends road trip.
Final Word
Don't worry about the unknown. Plan, properly prepare, and just hit the road!